Posts:
The One Where I Answer 55 Questions Part 2
Wow. Basically August was nonexistent on the blog. I blame it on my unexpected lack of internet (see above). But, instead of bemoaning my lack of posts for August, I'll let you know the awesomeness that is coming up in September.
First. A review and GIVEAWAY! Well, the giveaway isn't the book (though that may change between now and then), but it is related to the book. So jump for joy!
Also, look for my reviews of the Throne of Glass series. Unfortunately, I got behind on reading that series. I had originally wanted the reviews for the first 2 books posted before now with my Heir of Fire review being posted today in order to correlate with the release. Unfortunately, life happened and I haven't yet gotten around to Heir of Fire (I'm dying on the inside - I must know what happens!) but am planning on getting around to it within the next week or two. So, even though I haven't read it, I know it'll be amazing and am about to shamelessly promote it.
READ HEIR OF FIREEEEEEE!!!
JUST LOOK AT THE COVER!!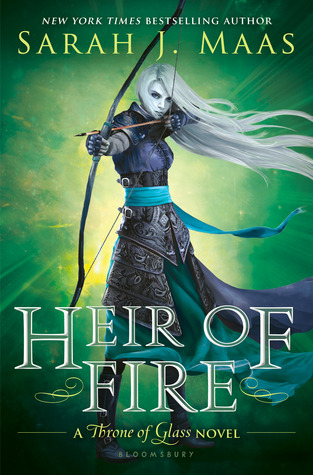 FULL OF SUCH AWESOMENESS!
AND AFTER THE END OF CROWN OF MIDNIGHT?! READ NOWWWWW!
CHAOLLLLLLLLLLL!
*SWOON*
I've heard there are some awesome new characters, action, adventure, blood, and AWESOMENESS! I've heard it's even
better
than the first two. HOW IS THIS POSSIBLE?!
Even though I plan on re-reviewing the first two, here are the links to my old reviews of
Book 1
and
Book 2
(full of GIFs!) in hopes of convincing those who haven't yet started the amazingness that is this series.
And, since I haven't actually
read
Heir of Fire yet,
here is a link
to a review of someone who
has
read it in hopes of convincing you of this series awesomeness. If she can't convince you, no one can.
Seriously, read this series. It'll blow your mind. It just keeps getting better and better.
Now, please excuse my while I lock myself in my room forgoing food, homework, and all social interaction in order to finish Crown of Midnight and then proceed to be emotionally gutted by Heir of Fire. Goodbye world. See you on the other side. Most likely not in one piece.